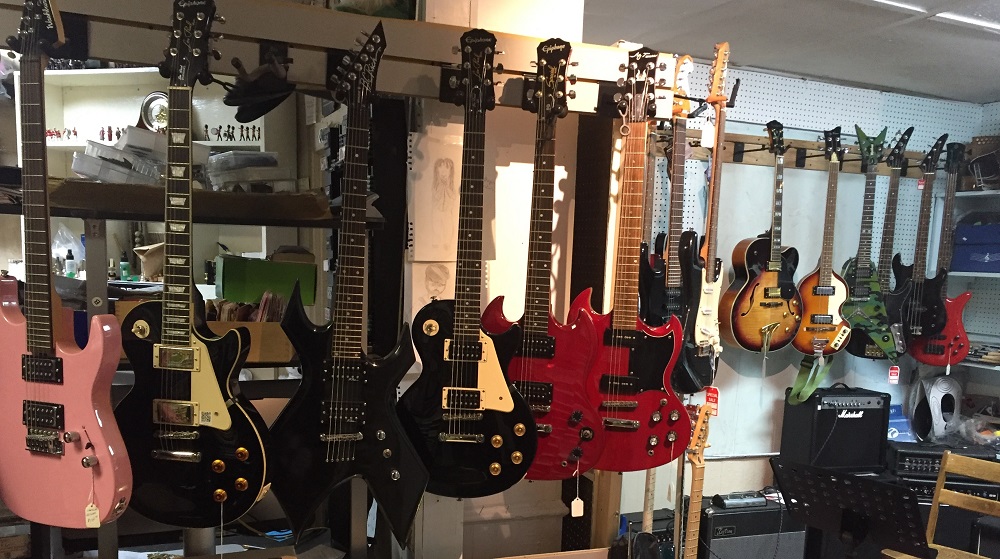 Here at Al's Music Shop in Port Jervis NY we do our best to provide you with the best, hard to find instruments at the best possible prices, while also maintaining our small, family owned business. We strive not only to make the best deal, but also provide you with the best one on one service which you deserve. If you have any questions about any of our instruments, or any of our prices, feel free to call us or email us using the "contact us" form and we will do our very best to help you. We are musicians ourselves, and we understand how important your decision to purchase is.
Al's Music Shop is located in Port Jervis NY. We specialize in unique and hard to find musical instruments. Al's has been family owned and operated since 1988. Al and his wife Patti both have a great love for music. They actively play in the Greater Hudson Valley area of New York with their Irish Folk band, "The Parting Glass Band." They also both teach music in the store. Patti teaches Piano, tin whistle, Harmonica and recorder. Al teaches all the band instruments along with beginning percussion, violin and guitar. Stacy Jeorgle has taught bass guitar, brass and woodwind instruments for the last 18 years. Sean Mason, a former student of ours, now does all our band instrument repair.
We also started the Broome Street Band, a community Marching and Concert band. This band is free to join with no dues of any kind. We only require you show up with a smile on your face and ready to play some music. Musicians of all levels are welcomed to joing us, we meet Monday Nights at Drew Methodist Church in Port Jervis. Please call the shop for more information. Through these many years it has grown to a Full Wind Ensemble, String Orchestra,
Fife & Drum Corps as well as a Church band and Marching Band.
You can find us on Ebay user name www*AlsMusicShopNY*com or at our ebay store: http://stores.ebay.com/alsmusicshop/ Many of our items are listed there as well, but they will always be cheaper here, on our webpage. Feel free to head over there and check out our long record of positive feedback. We don't mind if you prefer to buy on Ebay, but you can always save yourself some money by buying directly from us, we like to keep those eBay fees in your pocket.